Cardinals vs. Bengals: 'No emotions,' says AJ Green
August 11, 2022
Wide receiver AJ Green is now entering his second season playing for the Arizona Cardinals. Nevertheless, Green's name is always associated with his former team, the Cincinnati Bengals. As Arizona will take on Cincinnati this Friday at Paycor Stadium, Green said he had "no emotions" about visiting his former team.
The Cardinals' first preseason game is closing in just a few days. Green made his NFL debut with the Bengals, for which he played for ten years.
When asked if he had any emotions about the matchup, Green said, "I don't."
"I really don't. I played 10 seasons there (and) had a great time. I've still got really close friends who were a part of that organization. It's good to get to go back and see them. But there are no emotions right now," he said.
Green's career in Cincinnati
Green was drafted by the Bengals in the 2011 NFL Draft. The team picked him fourth overall in the first round. Green became the highest drafted WR in Georgia, defeating the previous record by Lindsay Scott, who was drafted 13th overall in 1984. In July 2011, the young Georgia product inked a four-year deal worth $19.6 million. Previously, he spent three seasons in collegiate football with the Georgia Bulldogs.
He would remain with the team until the 2021 season. In 2020, the Bengals placed the franchise tag on Green after he missed out on the entire 2019 season due to torn ligaments in his ankle.
The seven-time Pro Bowler was expected to miss out on a few games but ended up being classified as "inactive" in all 2019 games. Eventually, Cincinnati included his name on the injured reserve on December 23. He returned from his injury playing the Los Angeles Chargers in a regular season opener game.
Green would not make his first touchdown since Week 8 of 2018 until 2020 in Week 11 in the game against the Washington Football Team. Green ended his Cincinnati tenure after recording his career-worst season stats. In 16 games, the wide receiver only made 47 catches and 523 yards.
Regardless, he had a respectable career with the team. He was only behind former WR Chad Johnson in receptions, receiving yards, and receiving touchdowns. Green made 649 catches for 9430 yards in addition to 65 touchdowns.
Following his release to the Cardinals, Green said that Cincinnati "will always be my first love".
"Cincinnati will always be my first love. That city embraced me. My kids were both born when I was there," Green said in May last year.
"That's all we know. Like any business, everything comes to an end at some point. I'm very grateful to the Brown family. They took a risk on the kid at a young age and changed my life forever."
Green said his departure from the team was especially saddening for franchise president Mike Brown.
"I love Mr. Brown. He's the most misunderstood man ever. Unbelievable. Unbelievable dude. I don't think he wanted to talk about me leaving," Green added.
"Because I was very special to his heart and what I meant to the city. But I think he understood."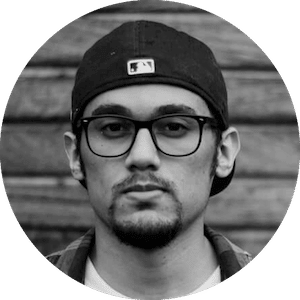 Gus Anderson
Gus Anderson is a gambling wizard. As a kid he dreamt about becoming a Tennis, Hockey and Golf professional but ended up as a gambling professional with focus on both sports & casino.